hey yall, today i have for you a lovely post by tiffany, to whom my first guest poster, kristie, was kind enough to introduce me. she's very new to picky, but i'm so glad to include her.
Hello everyone! I'm Tiffany, and I blog at Endless Bliss, a happy lifestyle blog where I try to spread a little more happiness into the world. I enjoy blogging about my love of books, entertainment, writing, traveling, and inspiring others. I'm so excited to bring you this super fun and relatively simple flower crown tutorial.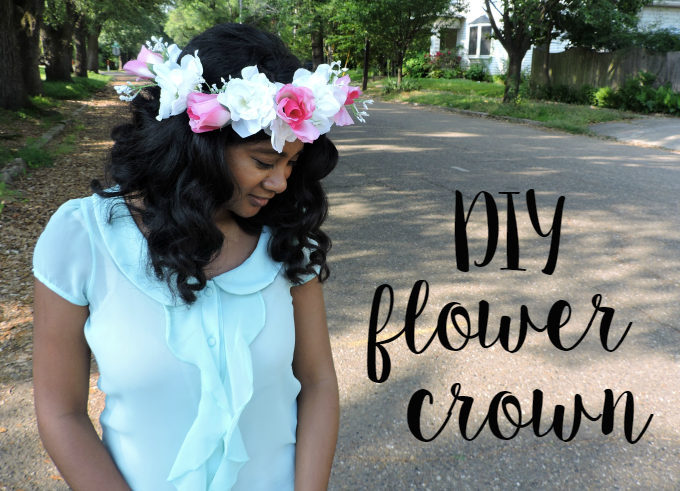 I like to refer to spring season as "Flower Crown Season" because that's when all of my flower crowns come out to play. I love florals, and spring is the perfect time to show them off. My favorite way to do that is with wearing an excessive amount of flower crowns.
There are so many places to get cute flower crowns, but if you want your crowns to be one-of-a-kind (and not put a huge dent in your wallet), you can try your hand at making them. It's so easy to make your own custom flower crown with just four tools.
Here's what you'll need: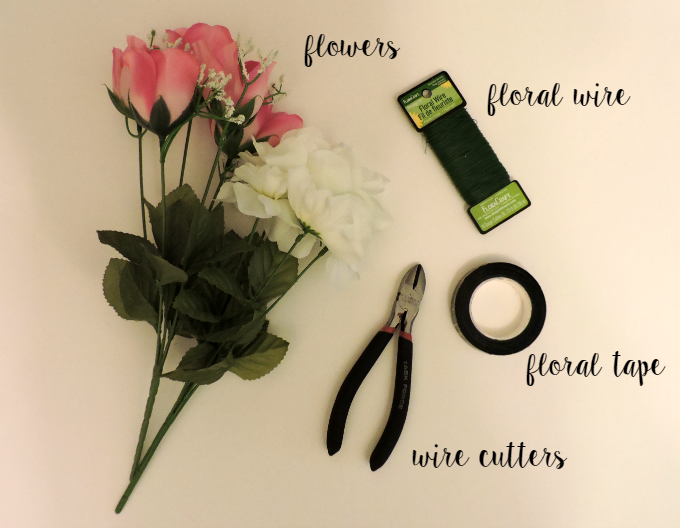 I already had wire cutters, so that's not something I needed to buy. The floral wire cost about $2, and the floral tape just cost $1. I bought four flower bunches (a mix of gardenias and roses), and they cost $1 each. Total, this project cost me $7, but I could easily make lots more flower crowns with the wire and floral tape, so all I'd have to buy is some more flowers. I got mine from Wal-Mart, but you can also get them at Michael's, Hobby Lobby or even Dollar Tree.
Directions:
1 // Make a circle with the floral wire and measure it against your head. I made mine a little bigger for those frizzy hair days. My hair is pretty thick, and it grows with all of the spring moisture in the air.
2 // Make three rings with the wire and secure it by wrapping a fourth layer of wire around all three of them.
3 // Using your wire cutters, cut the flowers so you'll have individual cuts.
4 // Using the wire, wrap the flower stems around the flower crown in the desired pattern.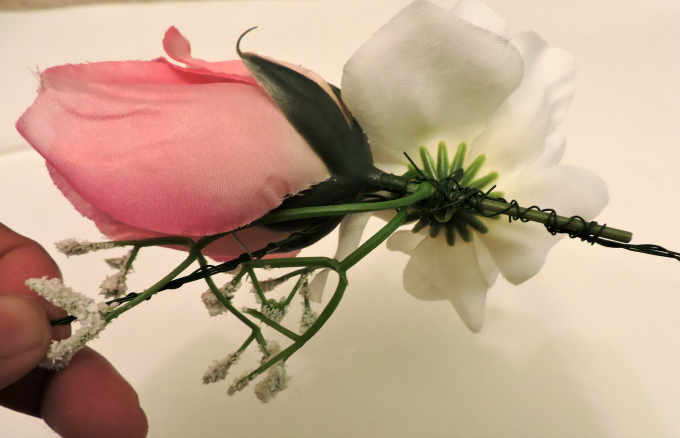 5 // Continue doing this until the wire looks full with beautiful flowers.
6 // Using the floral tape, cover up the wire (pay close attention to the parts with wires sticking out. Cover up these parts with a little extra tape so a) they won't cut you, and b) they don't get stuck in your hair.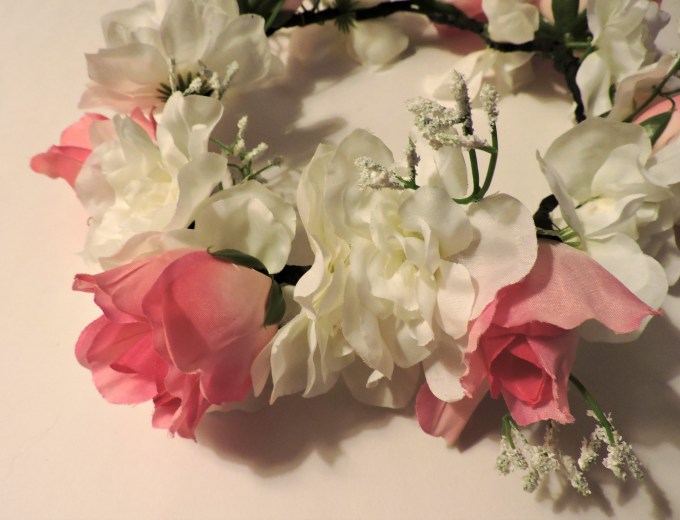 7 // Model your crown and show it off to your friends.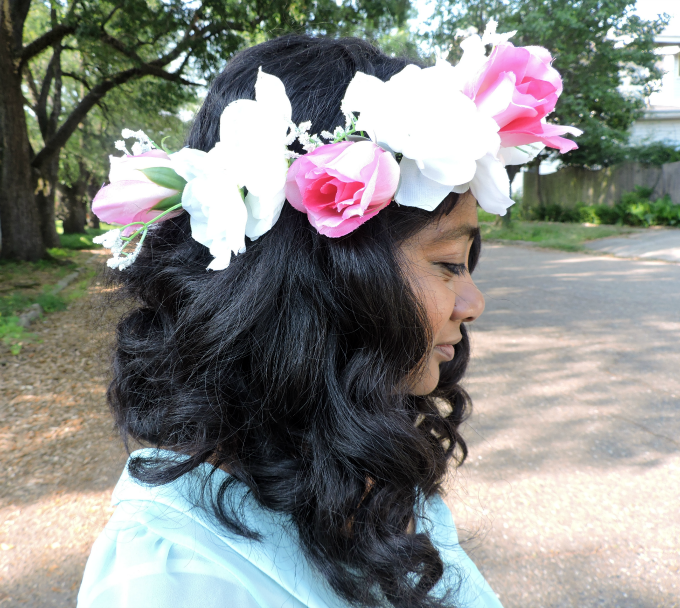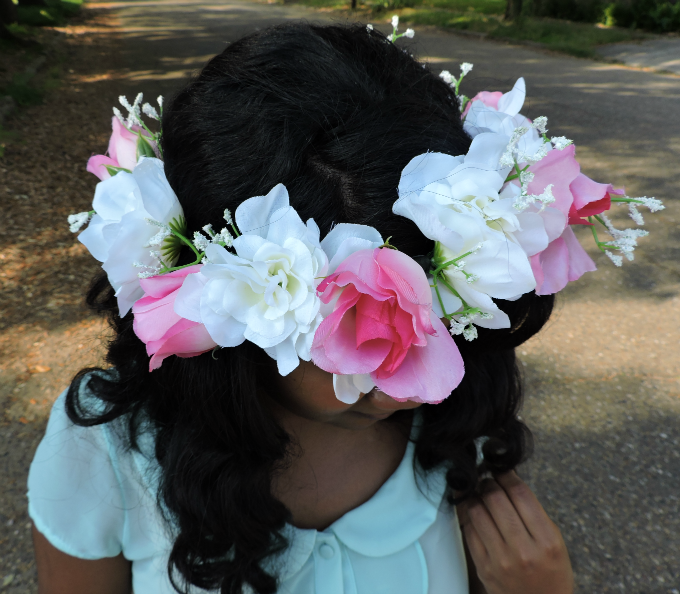 Some parts may seem a little tedious, but my advice is to turn Netflix on so you can multi-task. It makes making flower crowns even more fun.
I hope y'all enjoyed this DIY flower crown tutorial. For even more fun posts, you can visit my blog, Endless Bliss. You can also check out my YouTube channel, which is full of a lot of random fun. I hope you have a beautiful day!
thank you, tiffany, for this gorgeous craft tutorial.