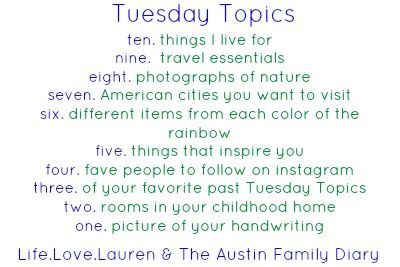 one. iphone and earbuds. i plug in the moment i'm in the car on the way to the airport (unless i'm driving myself there, of course, in which case, i plug in the moment i've parked phineas and am climbing the steps of a park-n-ride shuttle). the reason for this is simple: i don't like being crowded. i don't see things in three dimensions, but in two, which means, basically that when i'm crossing a street, the people before me are more like right in front of me, but at different heights and in different sizes. i've no concept of how far away they are or the destinations, their projected paths. it's basically like a lot of things are moving right around my face. the smaller you are, the more white space between my feet and yours, the better off i am. it's worse when i'm in my father's s.u.v. with my parents and my brother and his wife and their children (that all of us are in one car at the same time has only happened once or twice, but...). hopefully you get the point. that's a lot of faces in such close proximity. it creeps me out. a LOT. and then we go from his s.u.v. to the park-n-ride. and then we go from the shuttle to the airport and its cattleherding lines and bustling terminals. and then we board a plane. and to this day, my parents can't comprehend why my sitting in the middle seat is such a big deal. so i plug in and focus on the melody and the volume.
two. twelth man gear. at least one aggies t-shirt and my twelfth man sweatshirt.
three. at least one hard rock cafe t-shirt. i wore my favorite one, from paris, the day we flew to utah in june. when i learned the woman sitting next to me (i'd managed to get an aisle seat--HALLELUJIAH!) was recently married and her husband was sitting by the window ten rows up... well, if i were newly married, i wouldn't want to be separated from my guy, so i offered up my seat to him. and not five seconds after i'd taken his window seat, i spilled dr. pepper all over my shirt. i was not thrilled. also, my nephew was now seated behind me. the boy's overly fond of kicking seats.
four. sunglasses. my eyes don't close all the way while i sleep, and after nearly three decades of this, the cells of my corneas along the lower lids are quite agitated. light? it's kind of their enemy. and of course, i neglected to remember to bring mine on the last monastery trip. i circled the aisles in front of the pharmacy at smith's supermarket in ogden for about ten minutes, and even asked another customer if she knew where the sunglasses were. i kept staring at the reading glasses, thinking maybe i was just overlooking them. she finally came over, took my hand and dragged me to the spinner rack a few feet away. note to self: pack those first, next time.
five. my pillow. encased in soft, light blue flannel with images of chewbacca, han solo, two droids, darth vader and some stormtroopers. i stuff that thing in my suitcase. will pack lighter just to make sure it fits. the pillows at the guesthouse on the monastery grounds? most of them are down. i'm allergic to the stuff. (i'm allergic to everything, really... and don't i sound like a pansy right now?) also, they're very, very old. those hotels that have four pillows on their beds, four wonderfully stuffed, synthetic pillows? i still use mine.
six. systane eyedrops and gels. twenty-four hours without this stuff isn't good.
seven. a book.
eight. snacks. thank you, united, for being such cheap bastards.
nine. legal pads and pens. and the iphone, earbuds, twelfth man sweatshirt, sunglasses (usually), eyedrops, book, snacks, papers and pen get stuffed in my darth vader backpack. i rarely go anywhere without it.